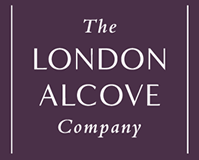 About Us
Who we are
The London Alcove Company are master craftsmen with more than 30 years' experience in bespoke furniture design and cabinet making. We are London's premier bespoke cabinet makers. Our Director Cameron Riddell, personally oversees every London Alcove project, using his long-developed design and project management skills to ensure every job is finished to the highest standard, maintaining our stellar reputation in the process.
Experts in …
Our team is dedicated to crafting high-quality interior woodwork efficiently and professionally for every client.
The team is specialised in several areas including, design, construction, spray booth operation, installation and onsite decoration.
Accreditations
As members of The Guild of Master Craftsmen we belong to an elite group of the most trusted and elite carpenters and designers. Speaking of trust, we are Which? Trusted Traders, meaning our customers get peace of mind when we quote them for a project, and proof of quality work and service.
Reviews
Customer feedback is crucial, it holds us to account and gives us positive assurance that we are doing a good job, while always reminding us of the standards we strive to achieve.
Read our Google reviews and find out why we're so trusted by our customers.
Our way
The London Alcove Company aims to improve the lifestyle of all of its customers by providing high quality interior woodwork, on time and as specified, in an honest and reliable way. In doing this, we have succeeded in building a business that employees are proud and excited to work for.
We promise our customers transparent pricing, a high-quality product and a fantastic service, with an understanding that we are working in your home for you respectfully and diligently. We believe the work well done today will bring us future work for years to come and our reputation for delivering our promise is something to be proud of.