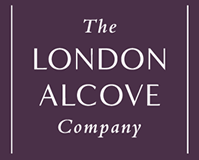 Bespoke kitchen units
The heartbeat of your home
The kitchen is the central hub of most homes, where families cross paths on busy mornings and come together to discuss our days after work or school.
We don't believe in a one-size-fits-all approach; the dimensions of one kitchen can be drastically different compared to another. Our bespoke kitchen furniture and storage solutions are tailored to ensure they fit your space. To get the kitchen you've always wanted, contact us for a quick quote and let us know your requirements, or if you'd prefer some guidance, we'll be happy to advise.
Innovative space-saving designs
From kitchen cabinets to shelving and drawers, we can create the storage space you need, without compromising on style. If you have been craving a bit more space in your kitchen or would like your existing kitchen to reflect your needs, get in touch with us for a free no obligation consultation. To see some of our work in person, why not visit our showroom to get an understanding of how we can refresh your space?
Your kitchen, your way
Perhaps you want to make the most of your kitchen's dimensions, with clever space-saving solutions. Alternatively, you might want to make your kitchen a place to enjoy around the clock, with a dream breakfast bar for more social mealtimes.
At London Alcove, we create modern kitchen islands with built-in storage and space for seating. Or how does an in-built wine rack and cooler sound? We'll work with you to design your dream kitchen in the style you prefer - whether modern with the latest accessories, or a classic kitchen with a timeless feel.
Did you know: Improving your kitchen is one of the best ways to add value onto your property.
In-built appliances
As specialists in bespoke furniture, we can design cabinets which integrate your key kitchen appliances, from fridge freezers to microwave ovens, coffee machines and even TVs! With in-built furniture you can keep your floor space free for over-excited children, pets, and dinner party guests.
Ask us about
Units that match your existing furniture
How we can meet your storage needs
Our history of successful bespoke projects