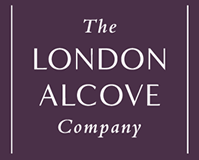 home office furniture
The way we work
With the changing nature of how we work in the modern world, more Brits are working flexibly. To work flexibly many people make the use of a home office to enable them to comfortably and efficiently get to work.
But even if you don't work from home, a home office can still be a valuable space for admin, a space to write and think or a quiet area for you children to focus on their homework.
Our styles
We specialise in creating the perfect place for this in your home. A home office can be created in any room in your house, rather than needing an entire room to become your home office, by adding a handmade home office area or simply a desk area, we can design and create a space which fits comfortably into the existing flow of your space.
Complimenting your lifestyle
A home office doesn't have to interrupt the demands of a busy home life, let us know your requirements, how you use your areas on a day to day basis and how much space you require and we'll give you a recommendation and a detailed design drawing, so you can visualise how you'd use your room.
For example, a workstation in your living room is a possibility, but if you don't have enough room for a freestanding desk, you may want to have a desk built into an alcove area, which can be hidden away when not in use. Another benefit of this approach is the family can be together during work or studying time, there's no need for everyone to be in different rooms.
For examples of our work scroll through our home office image library.
As you can see our craftsmen can create an area for you to work no matter how limited your space is or the design style of your house. We pride ourselves on being sympathetic to your existing furniture, and our attention to detail means you'll love the final creation.
Ask us about
Units that match your existing furniture
How we can meet your storage needs
Our experience designing home offices