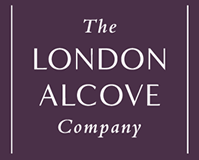 Bespoke Carpentry - OUR process
Our 6-stage process means our customers know exactly how we approach a bespoke carpentry project from start to finish. With total transparency at every stage, we invite you to hold us to our promises.
The result is a stunning final piece of bespoke furniture design which you'll be proud to display in your home.
1. Consultation
It all starts with a conversation…
Get in touch with us by phone or via our Get a Quote form to discuss your requirements and your project's overall detail.
For example do you require fitted furniture or freestanding furniture?
By phone
Call us on 0800 389 5724. We'll discuss your requirements and book a consultation time slot and date to suit you. One of our skilled and experienced designers will meet you in person. Where possible we'll give an estimate of the project cost by phone before the consultation appointment.
Via our online form
After completing our Get a Quote form with basic measurements and information, we'll send you an estimated price for the work and provide a quote for the provision of drawings for your project.
2. Construction
Now we've received your instructions, we take our completed and approved plans to our workshop, where our carpenters begin the task of crafting the units you've requested. We prefer to construct units at our workshop, as we can make use of specialised machinery, and at the same time reduce any disruption to your home.
Please note at this stage we may consult with you to clarify details, discuss options and variations or make suggestions to improve the design.
Payment
Before we begin construction, we request a 50 per cent deposit to complete your order. Once we have booked the installation date we request a further 25 per cent. The final 25 per cent is due once the installations have been finalised.
Payment methods
We accept MasterCard & Visa credit cards, debit cards and BACS bank transfers and cheques.
3. Installation
Our installation teams are polite and discreet; we'll treat your property as if it's our own. To ensure our team stay on schedule, and install your unit in a timely manner, we ask for our clients to kindly clear as much existing furniture or obstacles from the project room as possible.
Of course, we understand this isn't always possible, so our friendly team can always assist with heavy or bulky items.
As part of treating your house like our home, we cover the room in floor protection and dust sheets.
In order to reach your property easily and complete the project to timescale we ask that our clients provide parking permits where necessary.
Installations take one working day on average to complete, when your unit is in place we think you'll be delighted with the professionalism and workmanship displayed by our installations team.
4. Decoration
The majority of paint work required by your project is completed in our dedicated workshop. This saves you time and potential mess. The majority of our units are created with four coats of paint in our workshop.
The final flourish is hand painted in your home with care and attention by our tradesmen.
In most circumstances two alcove units, bookcases or wardrobes will be finalised by a decorator in one working day.
5. Aftercare
The final stage in our process is aftercare. After every job we like to make sure our clients are 100 percent satisfied with the high quality service we provide, it's how we've developed and maintained our reputation over more than a decade.
Lifetime guarantee
We believe in the quality of our workmanship, and we back up this promise by offering a lifetime guarantee to our customers on all completed projects.
This covers all aspects of the woodwork carried out by London Alcove. Parts and fittings are covered by the manufacturer's guarantee.
We go even further, should you have any complaints, get in touch to let us know and we'll work to resolve your issue.
6. Complaints
Where we cannot resolve any complaints using our stringent internal complaints procedure, as a Which? Trusted trader we use the Dispute Resolution Ombudsman.
In the unlikely event of a complaint arising which you wish to refer to the Dispute Resolution Ombudsman contact 0333 241 3209 or lodge your complaint via their website.