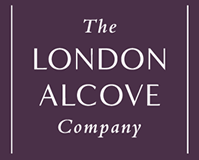 Media units
What are media units?
Most modern households use a large variety of electrical devices on a day to day basis. Televisions, gaming consoles, audio equipment and more are often all part of the same home, and even in the same room.
This is all part of our always-on culture, but your collection of electrical devices can lead to disorder, especially an unsightly mess of tangled wires across your floors. Wires can also present a tripping hazard for young families with growing and inquisitive kids.
A bespoke and well-crafted entertainment unit can remove this issue and keep your spaces tidy, functional and well-presented.
Our styles
At London Alcove we can develop entertainment units with bespoke shelving in a number of shapes and styles to fit seamlessly with the design and floor space of your rooms. Our craftsman and cabinet makers have built entertainment units for kitchens, living rooms, studies and bedrooms, so if you need more than one entertainment unit in your device-heavy household – or perhaps you've recently moved home – our experienced carpenters can help.
Our entertainment units can handily hide your electrical devices away when not in use, so when you want to unplug for a little while, your room can take on a more peaceful and tranquil atmosphere, making your space multipurpose to suit your moods and requirements.
We've created entertainment units seamlessly incorporating TV lifts and sliding panels to enable TVs to be totally hidden from sight when not being used, this means your spaces don't have to be dominated by an unattractive black screen. We've even designed units for roll up TVs.
Get the most out of your home entertainment
When designing entertainment units we're aware that it is a frustration for users to have to open the doors of their units regularly to control their devices, that's why we include a range of infra-red signal receivers in our units to make it easier for you to enjoy your entertainment.
Ultimately, an entertainment unit is designed to allow you to enjoy your devices without compromising on your interior design choices.
Ask us about
Units that match your existing furniture
How we can meet your storage needs
Our experience designing entertainment units