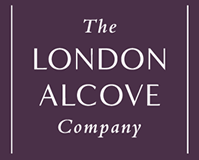 Wardrobes
Custom made wardrobes built around your lifestyle
Our custom-built wardrobes follow our ethos, as with everything we design and build we're proud to offer both the latest in modern craftsmanship and design as well as the option of classic models.
We're equally skilled in creating modern fitted wardrobes as well as classic wardrobes.
Both have their functions and appeal, we find that many of our customers will look for a wardrobe in the style of their existing furniture. With our vast experience working in a huge number of properties this is something we can confidently offer our customers.
Our styles
But style has to include function as well as looks, so we'll discuss and develop a unique look that fits with your space and your clothing and storage requirements.
We can create fitted bedroom wardrobes, freestanding wardrobes, half alcove or wardrobes integrated across an entire wall.
As you can see from the photos of our successful wardrobe projects we are adept at designing and installing to our customers exacting standards.
Storage options befitting your unique wardrobe
Thanks to our master carpenter's crafting skills, your storage options are endless. If you can imagine it, we can build it.
If your aim is to use every millimetre of space, to maximise your storage capabilities, then simply let us know your unique requirements and we'll find a tailored built in wardrobe storage solution.
Our tailored shelving and drawers for inside wardrobes, plus hanging and storage creations are all included in the total project price of constructing your ideal wardrobe – smart, innovative design comes as standard.
Uniquely yours
Whatever your aim, we can realise it. Whether you're simply trying to maximise space, or your built in wardrobe design is a vital choice and statement in your room, we'll make sure your wardrobe install fits your requirements exactly – from design to functionality, the choice is yours.
Ask us about
Units that match your existing furniture
How we can meet your storage needs
Our experience designing wardrobes
Get in touch with us today to discuss your requirements and secure a free quote. CTA Secure your quote