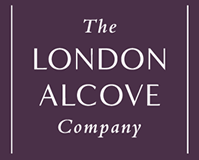 Handmade bookcases
As personal as your library
Our carpenters craft bookcases to suit your individual needs. Bookcases come in many different forms depending on their use and the dimensions of the room they will be situated in.
Whether you have a very clear image of what you'd like in mind, from size and shape to location and style, or you'd like a little guidance our team will be happy to provide some their expertise.
Our styles
In practical terms we can create freestanding bookshelves, half alcove bookshelves or wall bookshelves, which spread across an entire wall. Built in bookcases are extremely popular with our clients, some examples of which you can see in the image gallery.
For more flexibility in your storage options we can fashion adjustable shelves, which means you can adjust the shelving as necessary. Perhaps when making an addition to your library of books.
Fixed shelves are an alternative when more stability is needed. Our made to measure bookcases are always developed with style in mind, so supports and fixings are always displayed out of sight when possible.
Modern or classic?
Some of our customers are big readers with treasured and valuable book collections, in this case you may need a sizable bookcase to proudly display your favourite works of literature or academic books. Many clients with substantial book collections prefer larger bookcases, especially cases which stretch the distance of an entire wall.
Other clients prefer modern bookshelves; perhaps a custom design with asymmetrical shelves. This approach makes the bookshelf a focal point for the room it's in and is an ideal option to display a variety of items, including books, pieces of art, flowers and statues.
A light read
Inbuilt lighting can add an additional source of light to your room, adding to the ambiance without making your room overly bright. Integrated lighting works particularly well for modern bookcases, as it allows for special significance to be placed on the highlighted item. On the other hand, if you are a book collector you may wish to draw attention to your most special volumes.
Ask us about
Units that match your existing furniture
How we can meet your storage needs
Our experience designing bookshelves