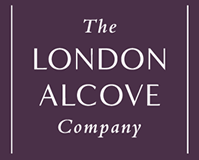 Bespoke Fine Furniture
Each of our kitchens, bookcases, alcove units, wardrobes, radiator covers and home offices are handmade to measure and are built in our UK workshop. Providing a personalised product for our customers is important therefore our pieces are available in an extensive range of paint colours, veneers and attractive solid exotic timber finishes.
Our units are available in a variety of stunning modern or traditional styles allowing you to add your own personal touches to ensure it reflects your style and beautifully compliments your home's architecture.
We are proud to say that all of our materials are sustainably sourced and of the finest quality, ensuring the final product exceeds your expectations and gives you the tailored solution your home deserves.
Please contact us to arrange an appointment and we will be delighted to talk you through all of the possibilities.
We look forward to hearing from you soon.