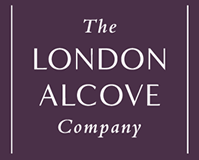 Radiator covers
What are radiator covers?
Radiator covers are a fantastic solution to hide unsightly radiators which can take away the interior design choices you have made to your rooms.
Our styles
At London Alcove we can supply a range of custom radiator covers to suit your property. As displayed in the image gallery, we design and build classic or modern radiators covers to your specifications based on your property.
Choose between a range of classic or contemporary covers which match your existing furniture and design.
Fusing function and form
Radiator grilles come in a range of shapes and sizes, depending on the formation of your radiator. Most residential radiators are horizontal, but some are vertical; whatever the case and even if you have a range of different radiators in your property, we can provide a solution for each and every one in a style that suits. Simply let us know your requirements and we'll develop an elegant solution.
At London Alcove we feel strongly about designing units which are functional, yet also merge with your existing furniture. We don't believe in form over function, our pieces are functional and beautifully formed.
Radiator covers and their grilles need to be functional as well as stylish. This means that they need to be easily removable and replaceable. This allows plumbers and tradespeople to get easy access to carry out maintenance on radiator pipes for those all-important repairs, keeping your house warm and cosy even in the coldest winters.
Remember, when easy access isn't provided, in times of emergency radiators might need to be torn out and replaced to fix leaks. By installing our easy to remove radiator covers, you'll reduce the possibility of high cost fixes.
Making the most of your space
Looking to make the most of your space? We often suggest to clients the benefits of installing a bookcase above your radiator, this helps to utilise vacant space, which previously had no use.
To see examples of our radiator covers scroll through the image library. If you like what you see get in touch with us today to discuss your requirements. We'll happily provide you with a consultation and a quote.
Ask us about
Units that match your existing furniture
How we can meet your storage needs
Our experience designing radiator covers